COOKING

The menu offered by Osteria Al Cantinon reveals Serghei's long experience in many top-level kitchens in Italy and Europe. The dishes on offer are in part rigorous tributes to a well-established tradition: fish Risotto of the day, Venetian style liver, large fried fish and vegetables. In part, curious and sought-after original creations where a profound knowledge of the raw materials produces a balance of flavours worth trying: scallops with Jerusalem artichokes and porcini mushrooms, squid with guacamole and vegetables, cuttlefish spaghetti in black with potato and saffron cream, St. Peter's fillet in pumpkin flower and Wasabi mayonnaise, octopus cooked twice with salted zabaglione, beer marinated sirloin.
The kitchen at the Osteria al Cantinon also prepares pasta, gnocchi, bread and breadsticks, which are made using organic flour and sourdough. Gris breadsticks can be purchased at the Osteria: a gourmet baked product that can be used not only at the table but also as a snack or accompaniment for an aperitif. Desserts are always home-made and vary according to availability and seasonality: sweet surprises not listed on the menu that the staff will be able to suggest with competence, also in combination with some dessert wines.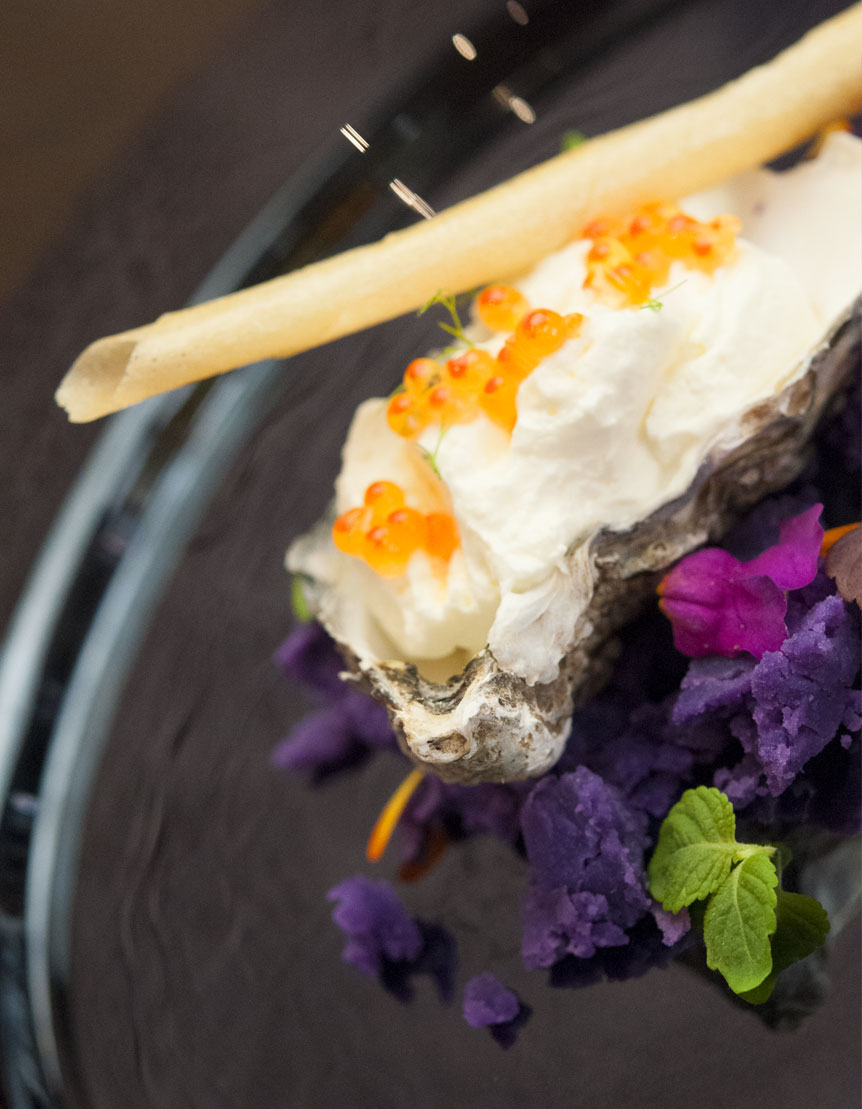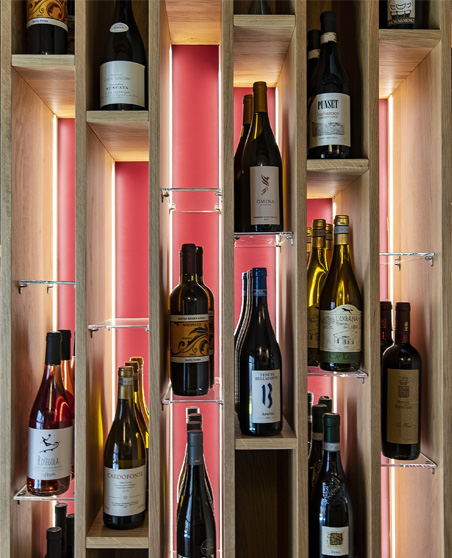 THE
CELLAR
The wine cellar of the Osteria al Cantinon represents a variety of wines whose selection is the result of direct research and a combination of personal relationships and friendships. Periodically, Serghei and Lucia visit the best producers in the area to identify the most interesting wines to offer their customers.
discover our selection of wines